The leaves are changing, midterms are behind us, and fall break is right around the corner! Whether you stay on campus or travel back home for UK's fall break, chances are you'll be using this time to enjoy some much-needed downtime and participate in fall fun with friends and family! There are so many ways to enjoy the cooler temps and beautiful scenery, but It can be a challenge for college students looking for affordable, accessible, and sustainable ways to consciously celebrate the autumn season. That's why I've compiled a sustainable fall bucket list of 10 ideas to help you enjoy the season in a more eco-friendly way!
1. Practice Your Nature Photography Skills at Your Local Park
Photography may be one of the easiest and most sustainable ways to enjoy the colors of the new season and share them with others. You don't have to travel far in Kentucky to find a fiery orange maple or golden Ginko tree. Take some time to stop and enjoy the colors, identify the tree, and capture a photo or two of the beautiful scenery! If you are staying on campus over fall break, the Arboretum at UK is the perfect place to visit, pack a picnic, and enjoy some nature photography with friends.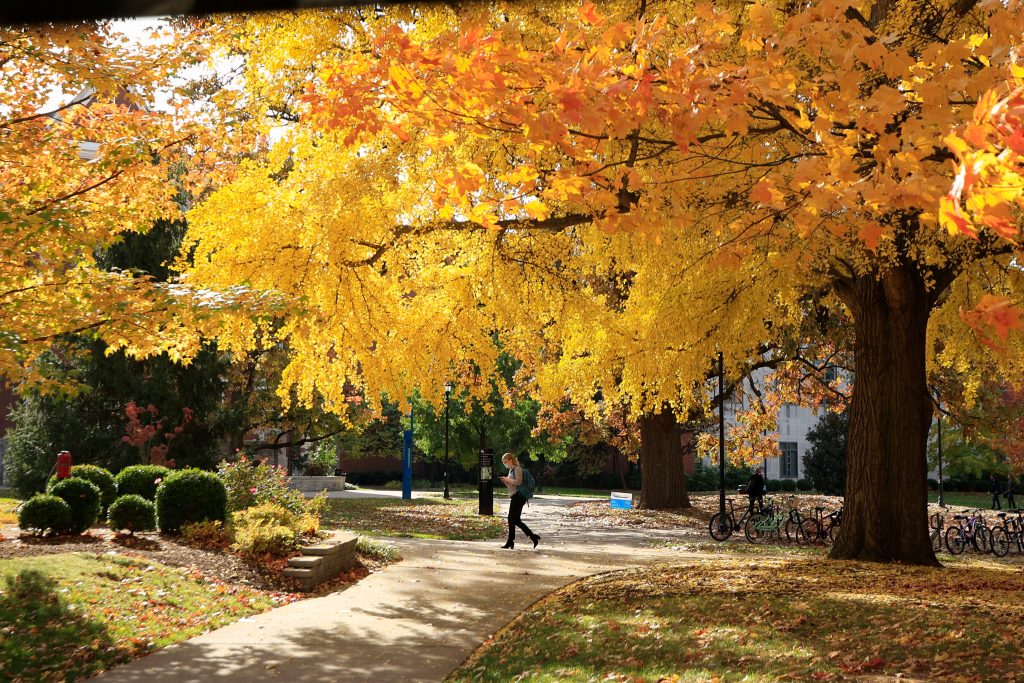 2. Try Out a New Pumpkin Recipe With Your Carved Pumpkins
It's estimated that around 975 million pounds of pumpkin end up in landfill after the autumn season, and every 100 pounds of pumpkin generate about 8.3 pounds of methane, a very harmful greenhouse gas. It's a shame that so much goes to waste when there are so many more useful ways to use pumpkins! Nearly every part of the pumpkin can be used or cooked in some way. The seeds can be roasted and seasoned for a delicious snack, the flesh can be roasted and cooked into casseroles, desserts, and soups, the unwanted parts of the pumpkin can be composted, and pumpkin makes a great snack for dogs or farm animals! Take some time to look up recipes for pepita (pumpkin seeds) or roast pumpkin!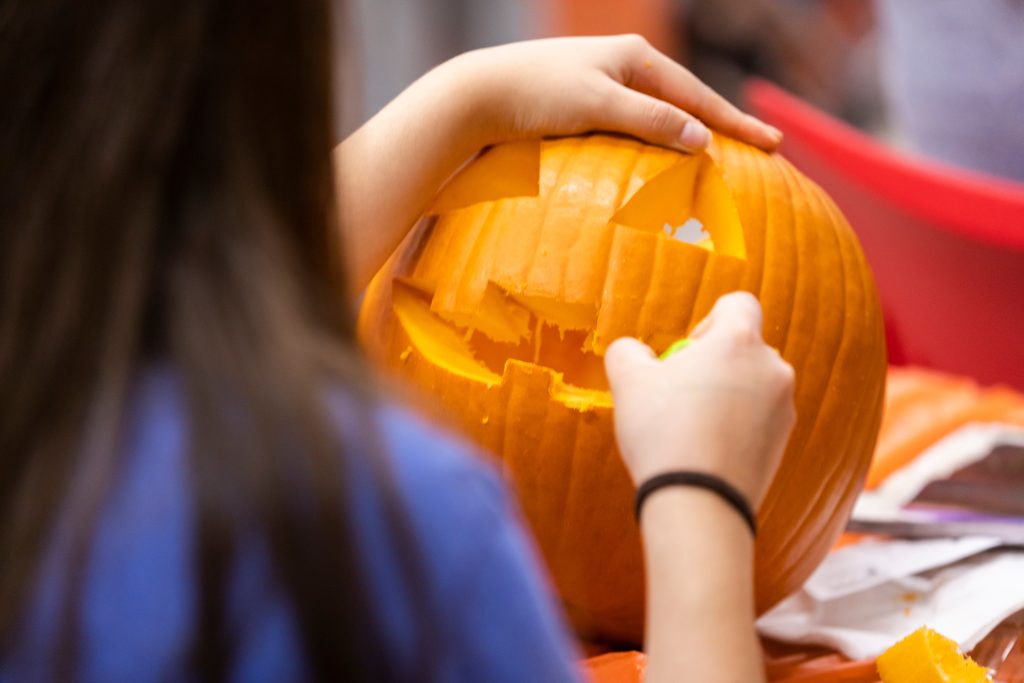 3. Visit Your Local Farmer's Market to Purchase Seasonal Fruits and Veggies
Many farmer's markets around the state happen year-round, and they make it easy to find unique seasonal veggies and support local farmers at the same time! In my opinion, fall is one of the best times to visit your local farmer's markets. Many offer a variety of gourds, pumpkins, apples, pumpkin-themed bread and desserts, and all kinds of delicious fall flavors! Do a quick search for farmer's markets around the area and make plans to visit one on the weekend of your fall break!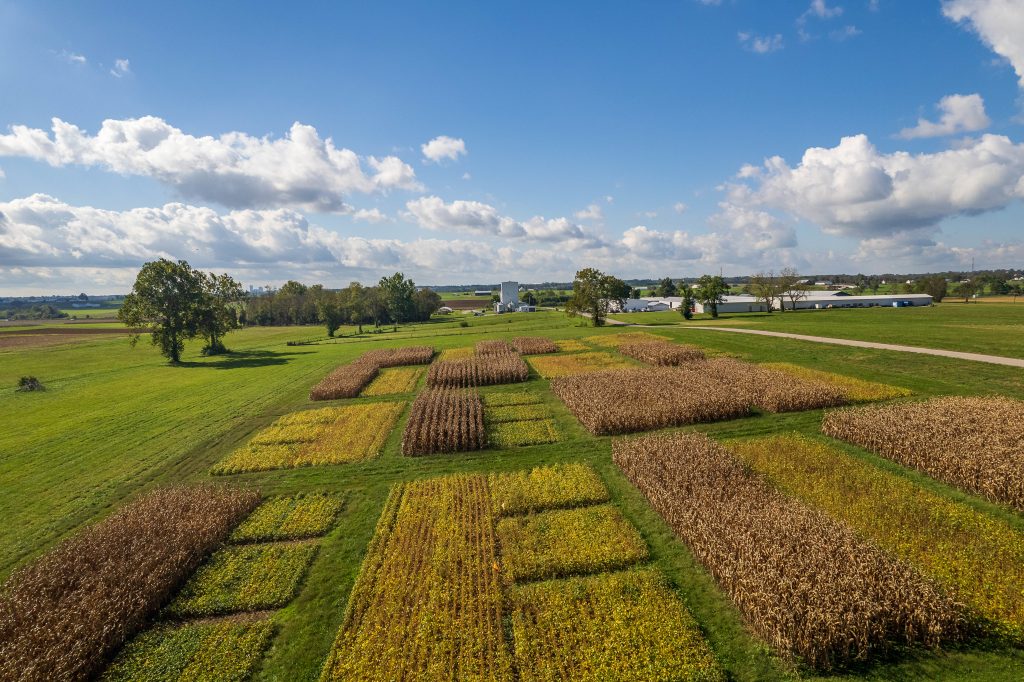 4. Enjoy the Fall Colors on a Hiking Trail
Here in Kentucky, we're lucky to have access to so many beautiful hiking trails in the Natural Bridge, Red River Gorge, and Raven's Run Nature Sanctuary. No matter your fitness level, there are many trails that make it easy to enjoy the fall colors and breath in the fresh air. Remember to always practice the Leave No Trace Principles and leave the area better than you found it!
5. Go Thrifting for a Cozy Sweater (Or Wear One You Already Own)
Autumn is synonymous with sweater weather, and it can be tempting to opt for fast fashion in order to make your closet feel complete; however, the most sustainable option is always wearing what you own or shopping second-hand. Thrifting is a great way to consciously curate a fall wardrobe without breaking the bank or adding to the growing amount of fast fashion waste. Make a list of the items you would like to find before you go thrifting so that you avoid impulse buys and know exactly what you're looking for!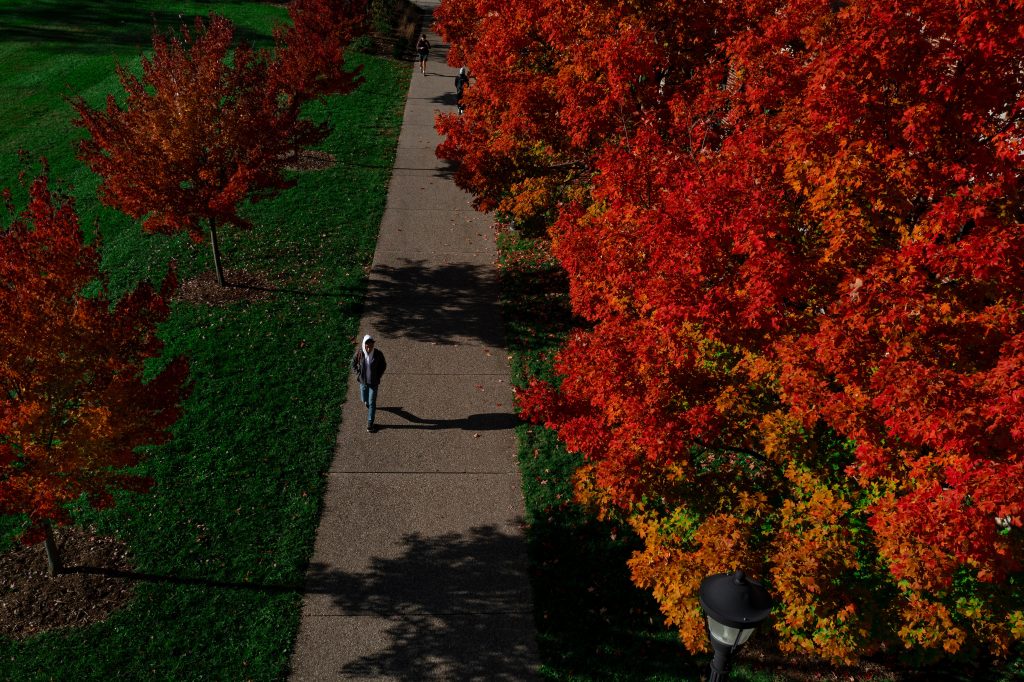 6. Enjoy a Pumpkin Spice Latte in a Reusable Mug
Enjoying the season sustainably doesn't mean you have to give up your favorite foods or drinks. Many coffee shops allow you to bring your own reusable coffee cup, and some even offer a discount! Next time you make a trip to the coffee shop, bring your own reusable cup and metal straw. Your pumpkin spice latte will taste even better when you enjoy it sustainably!
7. Shop Your Closet for a Spooky and Sustainable Costume You Already Own
Shopping for a Halloween costume doesn't have to be expensive or environmentally harmful. There are many great costume ideas that use clothes already in your closet or borrowed from a friend. Spend some time this fall break brainstorming ideas for a DIY Halloween costume and shop your closet first. Your friends will be impressed by your creativity and you'll save money by opting out of the Halloween fast-fashion industry.
8. Visit Your Local Used Bookstore to Find a New Read
Nothing says fall quite like a quiet, cozy bookstore filled with well-loved books. If you plan on spending your fall break catching up on rest and relaxation, make a trip to your local used bookstore to find a new read rather than the large chain bookstores. Spend a few hours browsing through the stacks or take a chance on a stranger's recommendations.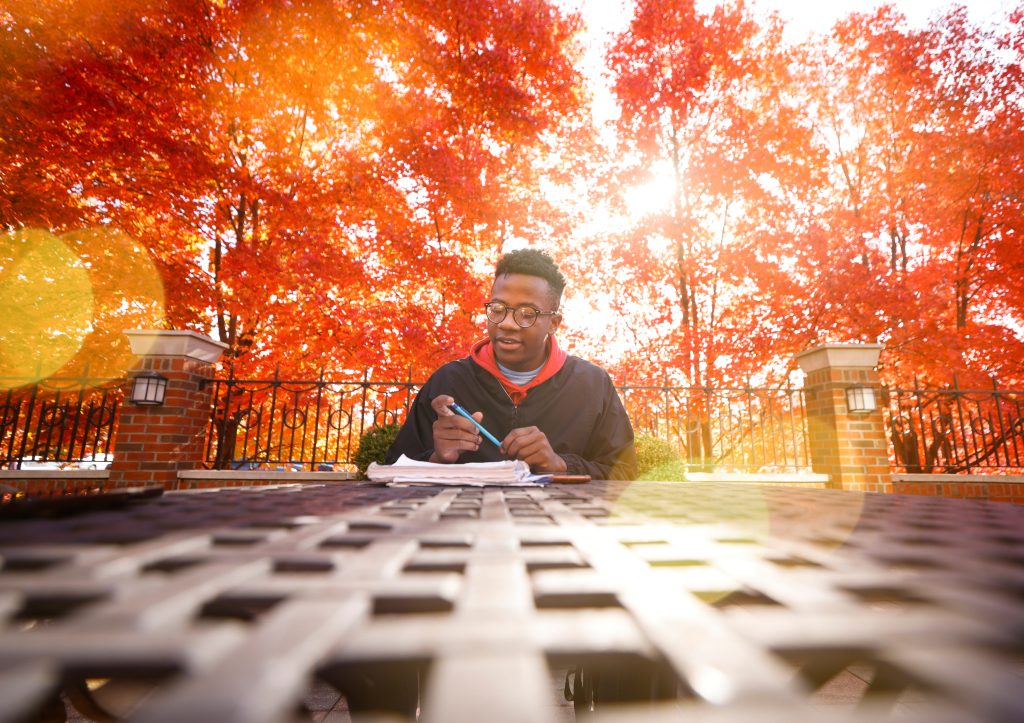 9. Host a Seasonal or Vegetarian Dinner With Friends
After visiting your local farmer's market or trying a new recipe with your carved pumpkins, invite your friends over for a seasonal dinner to showcase your cooking skills! It's always great to catch up with friends over good food, especially when you use sustainably sourced foods and local ingredients. You might even create a new tradition with friends and family or find your favorite autumnal recipe!
10. Visit Your Local Pumpkin Patch and Support Local Farmers
It just doesn't feel like fall without a trip to the pumpkin patch! Did you know you can support local agriculture and access seasonal produce by visiting your local pumpkin patch? Some farms even offer organic apple picking! Make a trip to your local pumpkin patch sometime during fall break and support your local farmers!