The Office of Sustainability is excited to partner with Humanity in Deep Space, to host Dr. John Francis on UK's campus for this upcoming community conversation.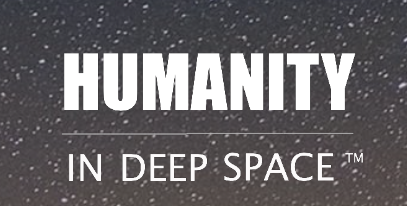 In 1971, John witnessed an oil spill in San Francisco Bay, California. That experience affected him greatly and led to his decision to stop using motorized transportation. He has traveled throughout most of the United States, Caribbean, and walked the length of South America, mostly on foot, hence his nickname, "Planet Walker."
John Francis is the program director for Planetwalk, a nonprofit environmental awareness organization. Planetwalk is dedicated to "saving the planet, one step at a time." A simple way to connect with the earth around you and to promote interest in the environment is simply, to walk outside. Francis draws attention to one of the most important things he has learned during his walks, the value of listening. He encourages students to listen to the opinions, advice, and humor of their close ones and peers.
Fun Fact: Francis took a vow of silence on his 27th birthday in 1971, that lasted for 17 years! On his journeys, he communicated through music, ink drawing, written language, and watercolor. Both decisions, to take a vow of silence and cease personal use of motorized vehicles, were motivated by environmental concerns and set the stage for an incredible body of work that continues today.
Today, Dr. Francis is a global environmentalist, National Geographic Society Education Fellow, and teacher. Witnessing an environmental catastrophe as a young man, put him on a unique personal journey involving the environment and intersecting human dynamics. He has since published two books, Planetwalker: 17 Years of Silence, 22 Years of Walking, and The Ragged Edge of Silence: Finding Peace in a Noisy World.
Dr. Francis will be coming to campus through the work of Humanity in Deep Space, founded by Kris Kimel who is also the co-founder of the commercial space company Space Tango. Humanity in Deep Space is an initiative designed to facilitate a planetary conversation and exploration of the intersecting issues and hard problems that are central to the successful transition of humans to a deep spacefaring civilization – from science to health, psychology, food, the humanities, economics, governance, space ethnics, etc. Equally important how these specific understandings, insights, and advances can be leveraged to enhance life and humanity on Earth.
Though his involvement with The Interstellar Foundation and Humanity in Deep Space, Francis is extending his insights and experiences to confront similar existential challenges off our planet as well. This event will be a wide-ranging, informal discussion at the intersection of two incredible bodies of work: Planetwalk and Humanities in Space.
Event Details:
What: Dr. Francis of Planetwalk discusses Humanity in Deep Space
When: Thursday, November 9th at 12:30 pm
The Hardymon Theater of the Davis Marksbury Building at the University of Kentucky (329 Rose Street)
Who: The event is free and open to the public thanks to the sponsors below. Students, faculty, and community members are warmly invited to attend.