Since it's conception in 2016, the Sustainability Internship Program (SIP) has given undergraduate students a unique way to partner with a variety of on-campus units to advance sustainability initiatives at the University of Kentucky all while getting paid for it! These partnerships include the Student Sustainability Council and Tracy Farmer Institute for Sustainability and the Environment. This year, we've expanded to 17 undergraduate interns!
Meet the Interns: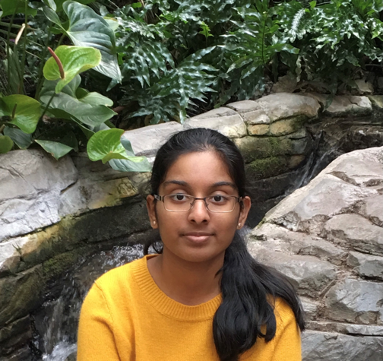 My name is Deepshikha Bassetti, and I'm a senior at UK, with a major in Agricultural and Medical Biotechnology. I am interning with UK Healthcare. I became interested in sustainability as a high school student while visiting national parks with my family. I learned how important it is to use resources wisely and think about how we can incorporate sustainability into our lives. I am most interested to learn about how sustainability can be implemented in the healthcare setting!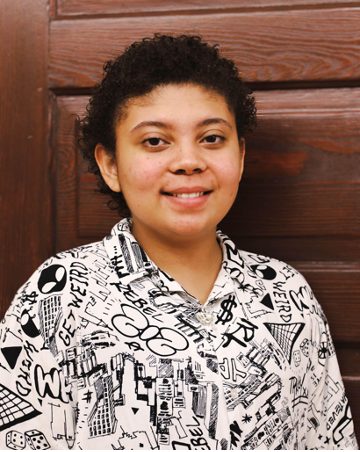 Hi, my name is Sam Carrick. I am a junior in an Environment and Sustainability Studies major. I'm currently interning with the Office of Transportation here at UK. I've always been interested in sustainable development and how that intersects with local communities/cities. I think my internship is really going to help me get an inside look at how transportation fits into my area of interest. I can't wait to learn more and apply it to my future communities/cities.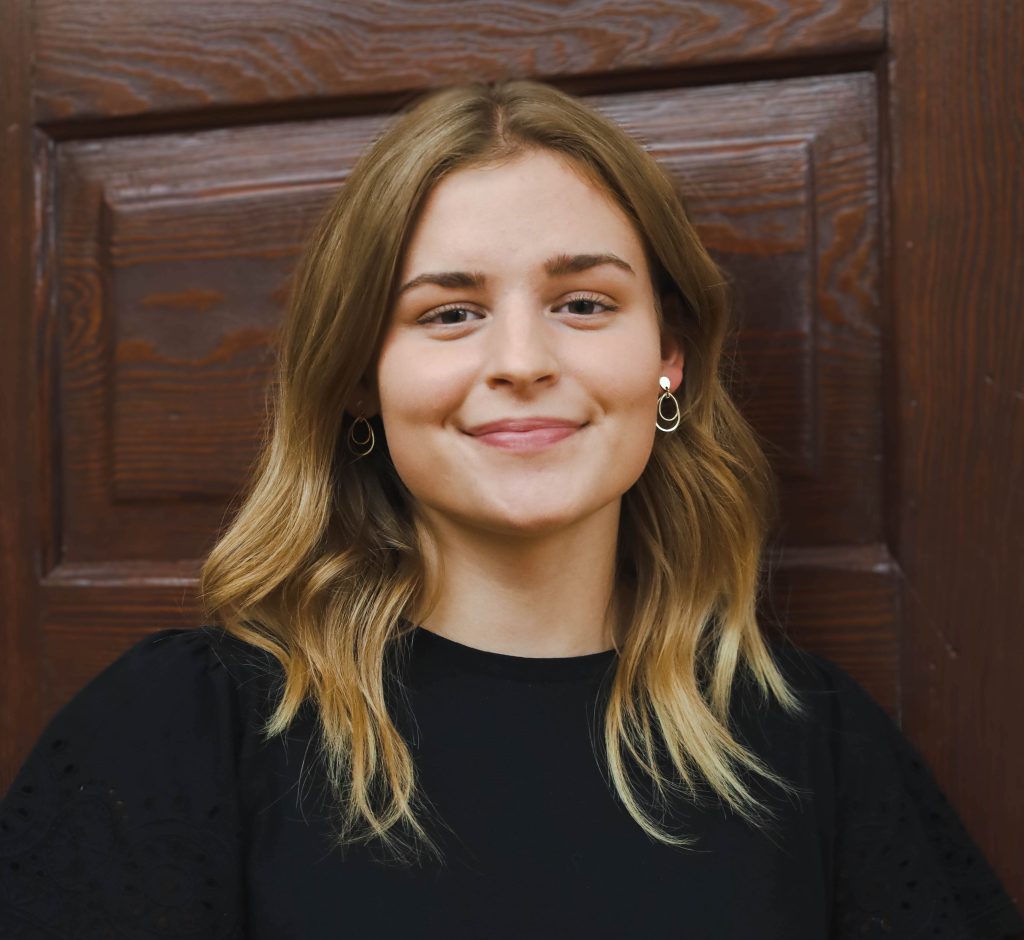 Hi! My name is Chelsea Colley and I'm a senior at UK with a major in Writing, Rhetoric, and Digital Studies and a minor in Environmental and Sustainability Studies. I'm interning with the UK Office of Sustainability, where I manage the campus sustainability blog, WholeSum, and provide programmatic and communications support for the office. Right now, the Office of Sustainability has a lot of momentum and I'm so excited to be a part of the sustainable initiatives happening on campus. I'm looking forward to spending my last year on campus exploring the intersection of my major and minor and gaining new experience in sustainability communications.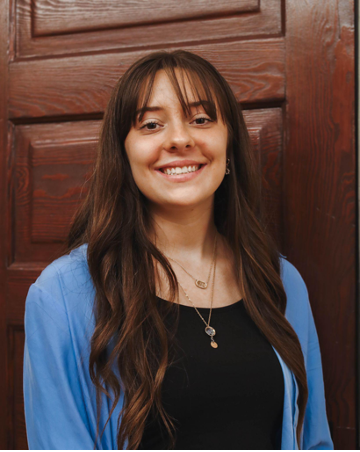 My name is Annalise (Anna) Del Rio and I am in the coolest major ever, Landscape Architecture. I am interning with the office of Built Environment. I became interested in sustainability because I saw all the amazing things that UK is doing for the commonwealth and the world, and I wanted to be a part of it. I really want to make a difference while I'm in school, and later, when I am a professional. I am most looking forward to experiencing a tangible project from stage one to the final stage when it is implemented on campus.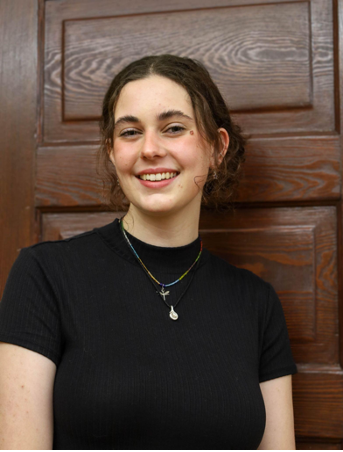 Hi! My name is Callie Dickman, and I am a junior studying for a dual degree in Environmental and Sustainability Studies along with Natural Resources and Environmental Science. I am the sustainability intern for the Urban Forest Initiative. I first became interested in the sustainability internship program because of my passion for environmental outreach and education. I am passionate about sharing my love for the environment with others, and the internship program will give me the opportunity to share sustainability with others at UK!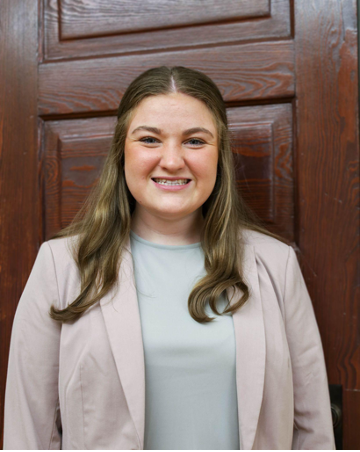 My name is Amber Dotson, and I am a senior studying Agricultural and Medical Biotechnology and Agriculture Economics. I started working for UK Sustainability in communications in 2021 when I realized the sustainability-related discrepancies in the agriculture industry. As an intern this year, I am most excited about the opportunity to continue developing skills that I gained in my first year as an intern!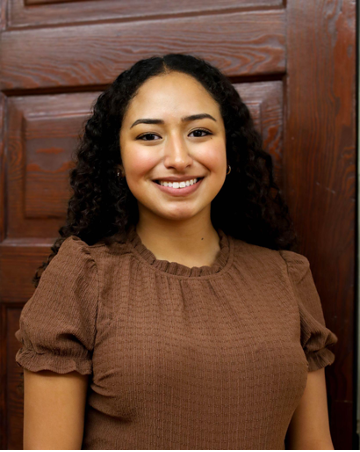 My name is Ary Gomez, I am a senior and I am from Dallas, Texas. I am majoring in Natural Resources and Environmental Science, with an emphasis on human dimensions and natural resource planning. I like to tell people that I speak for the trees and I try to speak loud! This is my second year as a sustainability intern within UK's Purchasing Division and it has been a great experience to work alongside Chief Procurement Officer, Barry Swanson, and Supplier Diversity Manager, Marilyn Clark.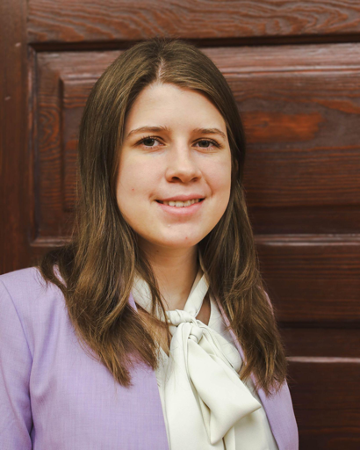 My name is Rachel Henry and I'm a senior majoring in psychology and minoring in environmental and sustainability studies. I am the intern for the Kentucky Climate Consortium (KYCC). This is my second year as the KYCC intern. I became interested in sustainability very young through weekends at my uncle's farm. I'm looking forward to helping to grow the KYCC membership this year.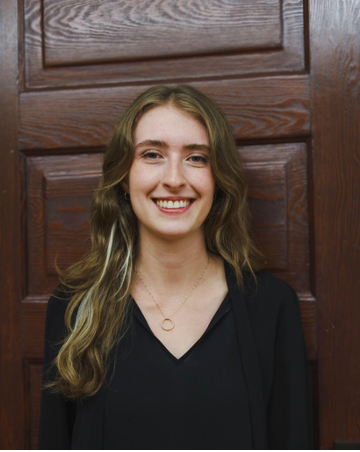 Hey! My name is Kate Heidari, and I am a junior natural resources and environmental science major. I am beginning my second year interning with UK's Office of Sustainability where I help manage the Sustainability Challenge Grant Program and provide programmatic support. Sustainability work has always been a passion of mine, and I applied to the SIP program in hopes to learn more about how institutions are evolving to meet the demands of our changing climate. I am eager to continue supporting diverse, multidisciplinary initiatives on campus and look forward to another great year in the SIP program!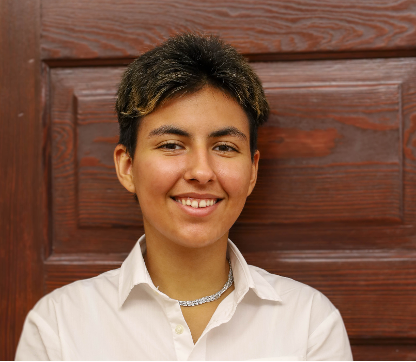 Hello! My name is Maya Horvath. I am a senior majoring in horticulture with a certificate in urban and community forestry. I am a sustainability intern for the Nature Rx program in the Office for Student Success. The University of Kentucky has a diverse network of programs and people dedicated to promoting student wellness. My foray into the Nature Rx program began when I was taking a course called Intro to Community and Urban Forestry. I attended some Walk with a Doc events and really enjoyed Tree Week. From there I was hooked. In this internship, I hope to encourage my peers to be mindful of the greenspaces around the University of Kentucky.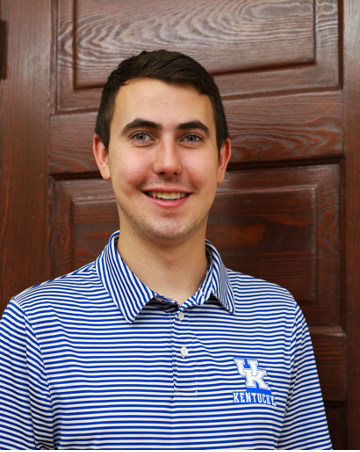 My name is Shaun Lavin. I am a sophomore electrical engineering student from Versailles, Kentucky. I will be interning with the Recycling Department on campus. My interest in sustainability peaked after attending the Sustainability Pick Your Path event on my first day on campus. I am looking forward to making big changes and making a difference in the way our campus community views recycling and waste reduction!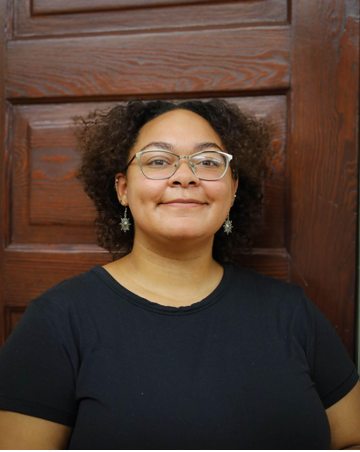 My name is Donavan Moore, she/her/hers. I am a senior majoring in Natural Resources and Environmental Science with a minor in Environmental and Sustainability Studies. I'm interning with the Center for Applied Energy Research. I've always been really interested in social justice and environmental issues and sustainability links these issues in a very conscious way.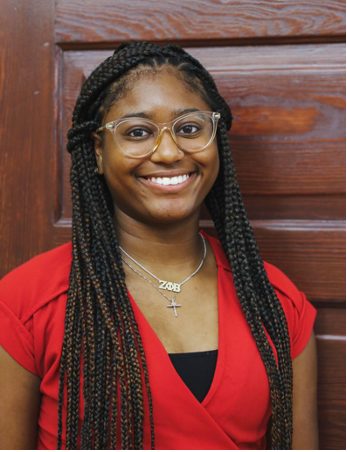 My name is Boston Oliver and I'm a 3rd year psychology major and criminology minor. This year I am interning with UK Dining. I became interested in sustainability due to a project I had to complete in my WRD course freshman year. This year I'm looking forward to continuing to learn about UK dining sustainability efforts, work on projects related to local purchases, and continue to develop a professional relationship with my mentor.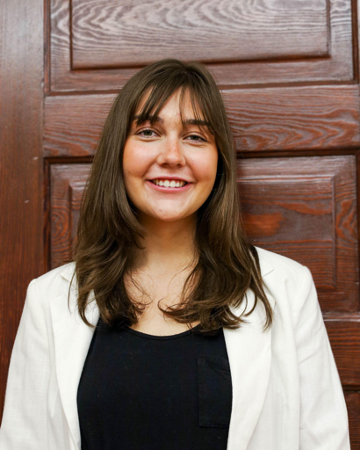 I'm Abbey Osborne and I'm a senior in Biosystems and Agricultural Engineering and I'm interning in the university utilities and energy management group. I'm very passionate about sustainable energy and when I heard of the energy position, I knew it was the perfect place for me. I'm looking forward to making a difference on our campus!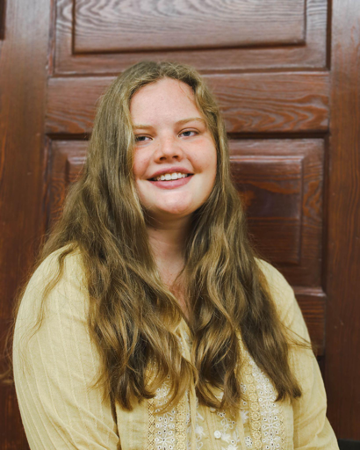 My name is Kathryn Tutwiler. I am a junior majoring in Natural Resources and Environmental Studies. I am interning in Phys Plt-Recycling Operations. I got interested in sustainability during my senior year of high school when a friend introduced me to the zero-waste movement. This movement made me much more aware of how much waste I was producing and where the waste was going. What interested me in this sustainability internship is the opportunity to educate people about where their waste is going, how it affects the environment, and what they can do to make more sustainable choices surrounding the waste that they produce.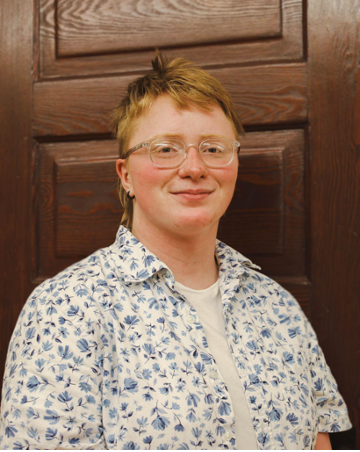 My name is Soren Wilkie, and I am in my senior year of the Natural Resources and Environmental Science program. I am interning with Arboriculture, which is part of UK Facilities Management. I am interested in human relationships with nature, and especially urban nature. I am excited to learn more about what goes on behind the scenes on UK's campus and to have a hand in shaping UK's tree canopy for the better of the community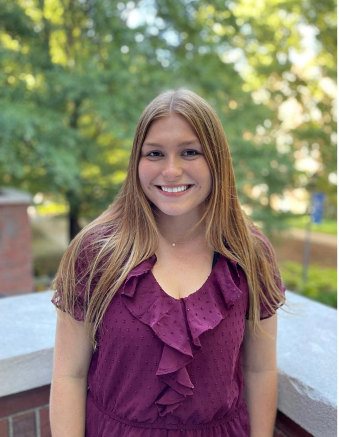 My name is Arrington Wright and I'm a senior majoring in Dietetics with a certificate in Food Systems and Hunger Studies. After my bachelor's degree, I plan to pursue a master's in nutrition. I'm currently interning with the Dietetics and Human Nutrition Department with our Campus Kitchen Organization. When I found out about this opportunity, I knew I had to apply. I became super passionate about food sustainability since I started DHN core classes. I fell in love with Campus Kitchen's mission: reducing food waste by recovering food from different sources throughout the city to then create nutritious meals and giving them back to the community to help eliminate food insecurity. To me, this is what sustainability looks like! I am looking forward to the impact my fellow members and I will be making for the community of Lexington and the University.