In this article, I conduct an interview with LFUCG's new Sustainability Program Manager, Jada Walker Griggs. I spoke with Jada about her background in city government, her future goals, and her involvement with the University of Kentucky. She also shared a few words of advice for students interested in pursuing a career in sustainability. Here's what she had to say.
Can you tell me a bit about who you are and your background before becoming LFUCG's Sustainability Program Manager?
"I am the Program Manager Senior for Sustainability for the Lexington-Fayette County Urban Government and I've been with the LFUCG for 21 years. I first started on the regulatory side of things, as the Industrial Hygiene and Loss Control Specialist. When that division was absorbed into the human resource division, my title changed to Safety and Loss Control Specialist.
In between those two positions, I took a job with environmental services. At the time, the city was transitioning into more of an environmental focus, if you will. They took the employees with environmental in their job titles and put them into an office of environmental policy.
With that, there was an environmental initiative and energy section, and I was hired to be the Environmental Initiatives Specialist. I spent 7 ½ years in this division working on environmental initiatives. There were many things I did, but I really enjoyed coming up with initiatives and seeing those develop and come to fruition. Most of the time, these programs would go on to become someone else's responsibility, and I'd find more initiatives to work on.
I enjoy doing that. Sometimes there were initiatives, and I was like, 'Oh wow, I'd really like to keep this one,' But someone else takes over, and you find more to do! When this sustainability position became available, I was drawn in by the opportunity to begin working with those environmental initiatives for the city again."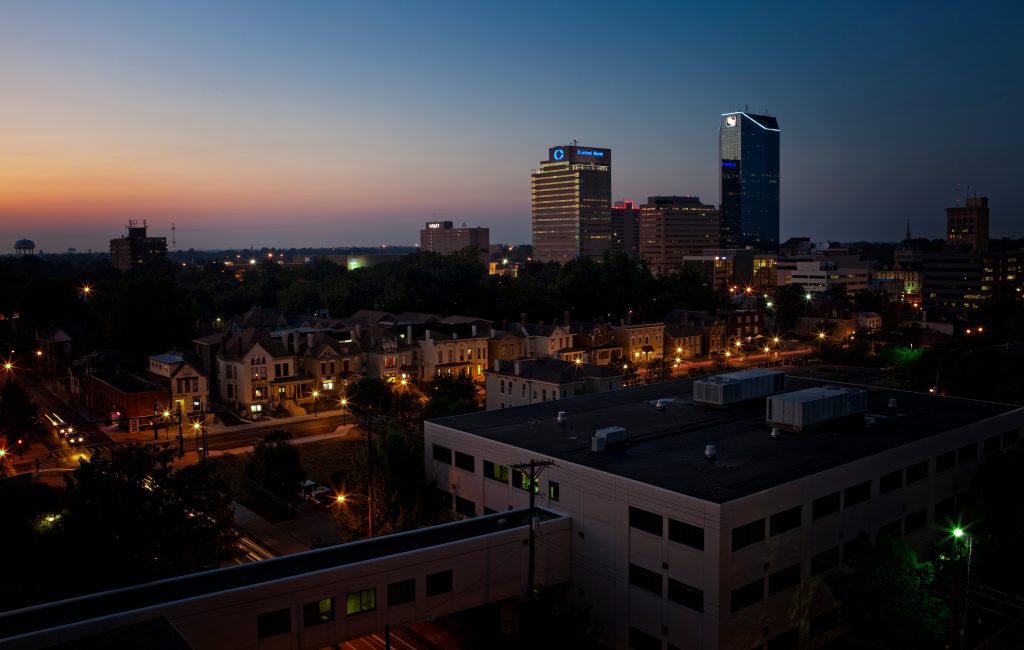 What are some of your everyday duties as Sustainability Program Manager?
"Right now, I'm doing a lot of research and meeting with a lot of community members. I'm looking at what's going on in other cities, and I'm looking for opportunities to begin accomplishing things soon. We all know the definition of sustainability, but the word itself is very broad. We see it in everything. My job is really outward-focused and community-driven. We have a lot of partners in the community, so I'm finding what they're doing, where they have a need, and if the city can assist them with that need.
When I was here previously, the community partners developed the Empower Lexington Plan for a resilient community. It was finalized in 2012, 10 years ago. This is a great opportunity, in my mind, to get feedback from the community, bring partners back together, and work on updating the plan to be able to move forward with sustainability. There are five sectors in the plan:
Residential
Land-use, Food, and Agriculture
Waste
Industrial, Commercial, and Institutional
Transportation
When I think about what's going on in Lexington, I recognize there are many people already contributing their efforts to sustainability and I want to build on that. We need everyone working together, uniting behind a common goal. That goal is to become a resilient, sustainable community. Communicating with and educating the public on what we're actually doing, and then deliberately contributing our efforts to these goals is one of my priorities. It's community-wide."
Do you have any specific visions or goals you hope to accomplish in your new position?
"My goal is to focus more on the Empower Lexington Plan because I believe it touches all areas across Lexington and Fayette County. Helping sustain the environment and the community is the goal. My job will be to figure out how to get there, but I believe many of the pieces are already in place to help us be successful. A lot of work went into this plan, and the last thing they wanted was to see it sitting on a shelf."
With your position, are you involved with any of the University of Kentucky's sustainability efforts or initiatives, such as the Sustainability Strategic Plan?
"It was a pleasure to receive an invitation from Shane Tedder to work on updates to the [Sustainability Strategic] plan. Seeing the process that the University of Kentucky is going through with their updates will give me even more knowledge and understanding of the process when it's time to do the same for the Empower Lexington Plan."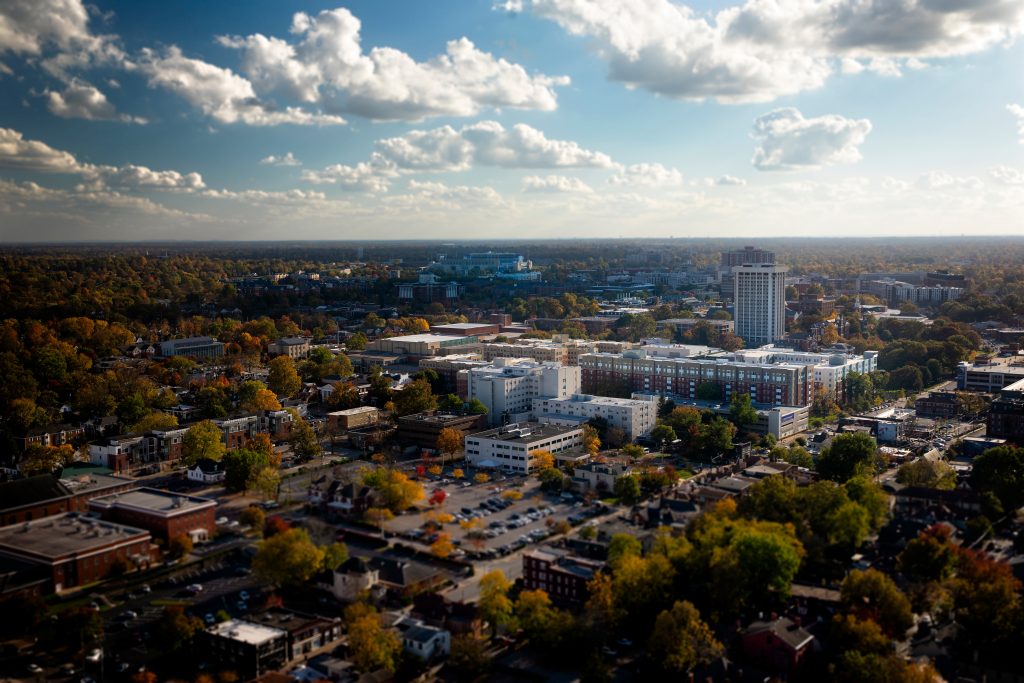 Do you have any tips for students who are interested in pursuing a future career in sustainability?
"That is a little more difficult for me to answer because I did not have a direct career path to sustainability. Although I managed a few programs that were environmental in nature, I was involved with OSHA regulatory, safety, and loss control.
As I mentioned, sustainability is so broad. It's unlimited what a student can do if they're in a sustainability program. You could go into sustainable housing, agriculture, or industry. If a student's focus is sustainability from the beginning, there are multiple opportunities in both public and private sectors that utilize sustainability.
If the educational programs and degrees are there, focus on what you are passionate about, and no matter what you do the sustainability positions will be there. Passion will get you a long way."
Is there anything else you'd like to add before we wrap up?
"I'm looking forward to developing more partnerships with residents in our community, businesses, and certainly the University of Kentucky. I'm really excited about this sustainability position and I'm looking forward to doing more initiatives that will help the environment and the community!"