Football. Not sure if you have heard, but we are a football school! We love cheering on the Cats each Saturday as they continue to do amazing things to move our football program further!
On November 6th, we want to move our sustainability efforts forward too at Kroger Field! We are planning on not only beating University of Tennessee, but competing off the field in an environmentally friendly way! The University will be participating in a nationwide recycling competition between universities across the SEC and country! The competition is known as the 'Gameday Recycling Challenge'.
This competition provides the opportunities for universities and colleges across the country to compete in a friendly contest to see which school has the most effective gameday recycling program. The winner is determined by which school can divert the most waste from the landfill.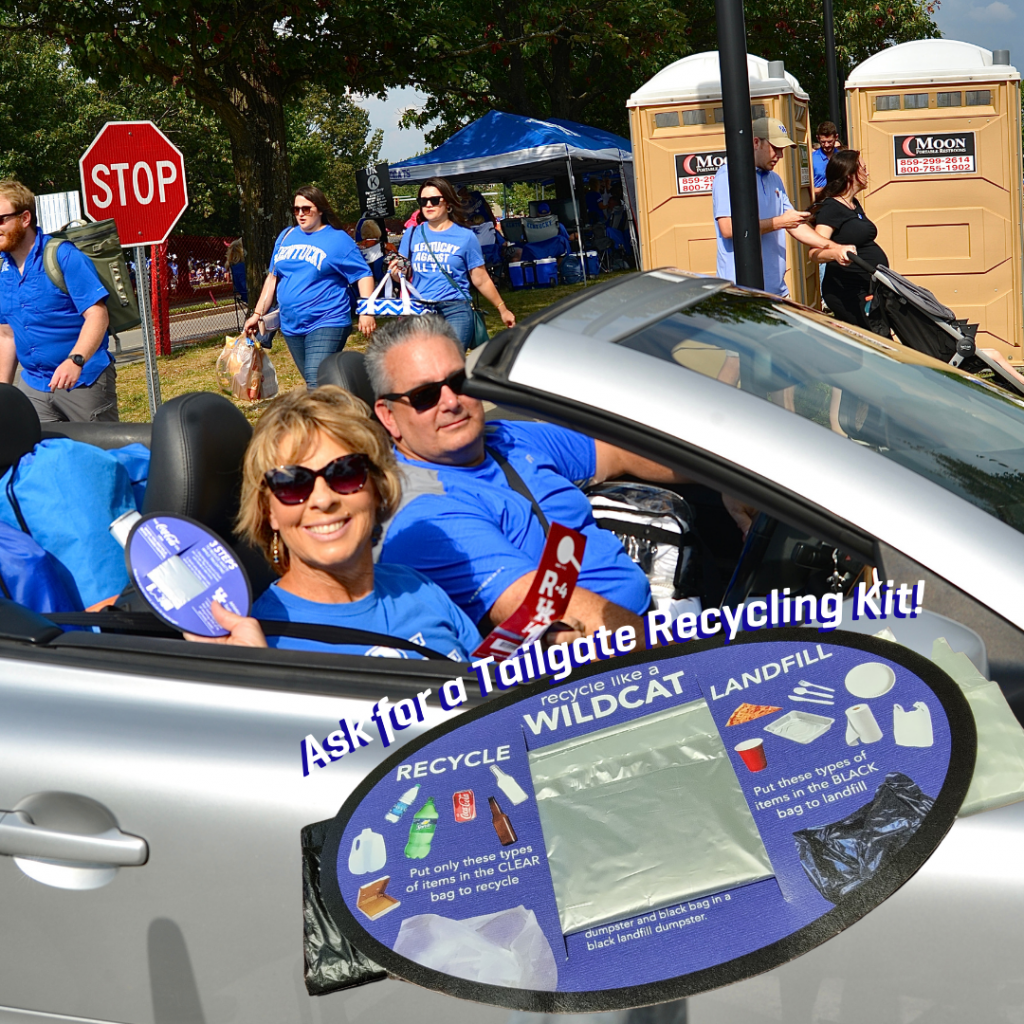 To make things easy for you, we have partnered with Coca-Cola to provide tailgate recycling kits for all tailgate fans. The tailgate recycling kit comes with a clear bag for recycling, black bag for landfill material and instructions on what is and is not recyclable here at UK. Be sure to get one from your parking attendant at the entrance to all parking lots!
Make sure to put the following recyclable items in your clear bag:
-Aluminum cans -Plastic bottles & Jugs -Empty cardboard boxes -Glass bottles
Everything else goes in the black landfill bags, including:
-Food -Cups -Plates & Napkins
Before leaving your tailgate, make sure to tie your bags and place in the correct dumpster. We have both recycling and landfill dumpsters throughout all parking lots.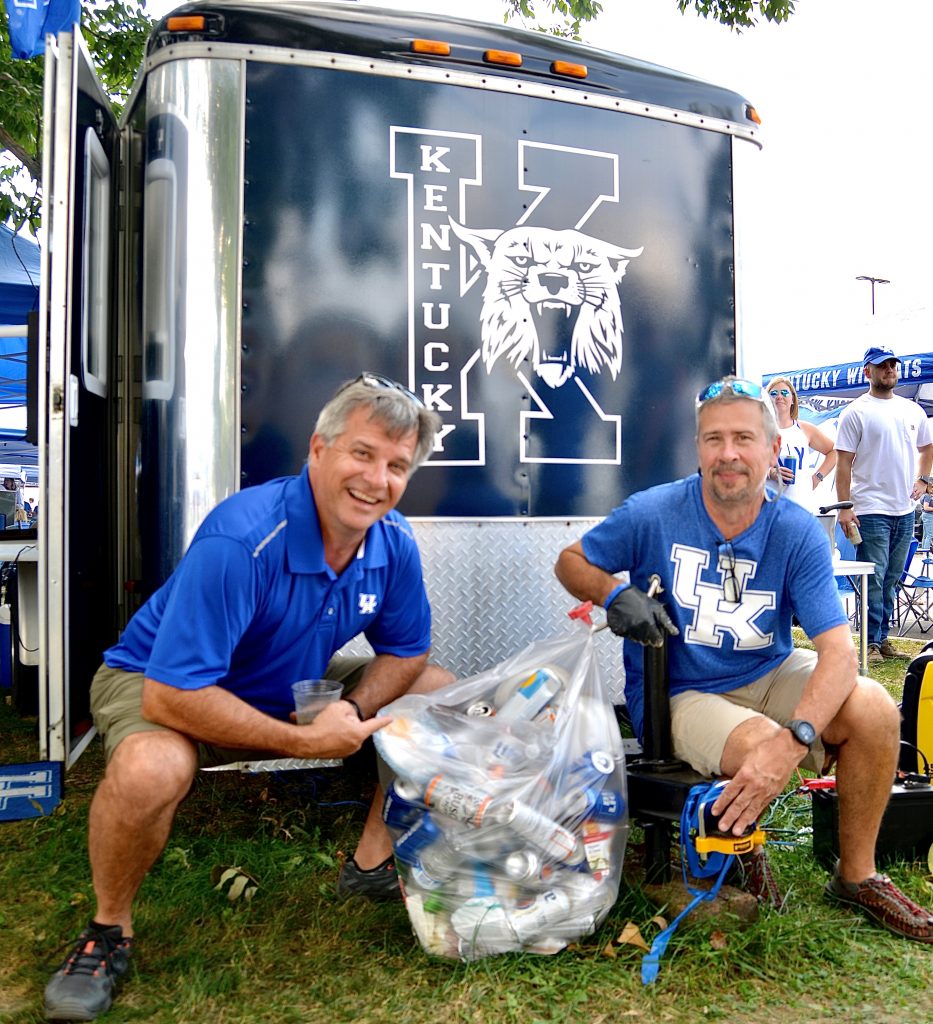 Our Big Blue Recycling Crew will be visiting your tailgate lot so be sure to say 'Hi'! They will have fun prizes for any tailgate that has both their clear and black bags set up correctly!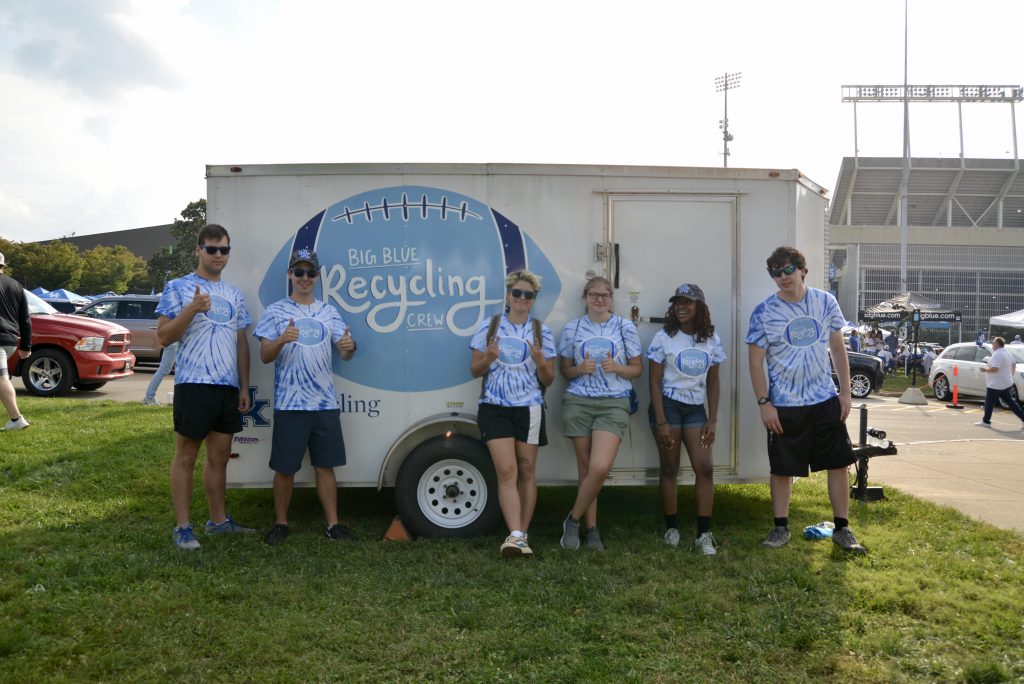 Fans also have opportunities to recycle around and in Kroger field! Be sure to to use our blue containers around the stadium for your bottles & cans since you can't take them into the stadium. We also have tons of containers inside the stadium for your concession material!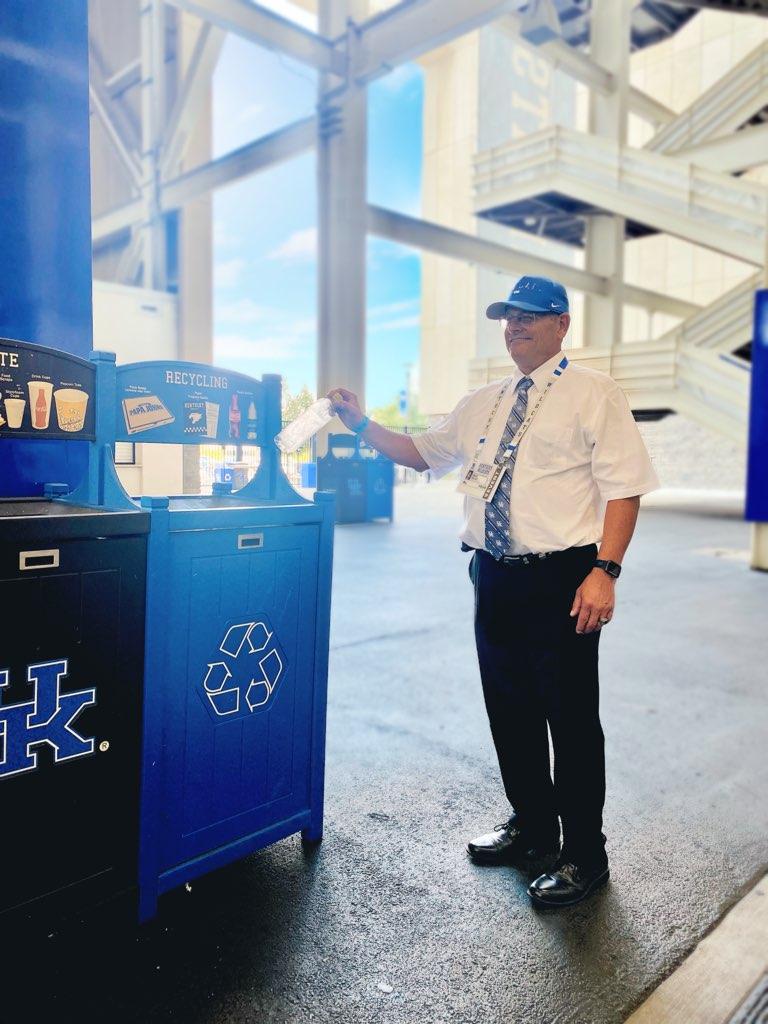 So far this season, we have been able to achieve a 15% recycling rate (of all the material generated at a football game, only 15% was collected for recycling). Help us reach at 25% recycling rate at the November 6th GameDay Recycling Challenge Game!
Don't forget to Sack Hunger at the UK v. UT game! UK Sustainability will be collecting non-perishable food at Gate 2 & Gate 9!