Held every October, Campus Sustainability Month is an international celebration of sustainability in higher education. Throughout the month, colleges and universities organize events on campus and elsewhere to engage and inspire incoming students and other campus stakeholders to become sustainability change agents. The goal is to raise the visibility of campus sustainability and provide campus sustainability advocates with a platform through which to deepen campus engagement around sustainability.
You can be involved, too! Join us at the following events to celebrate:
Sustainability Trivia
Trivia will run weekly, Monday through Friday, beginning October 4th! Play whenever and wherever you want – on your phone or computer, on your bike, in a kayak, in a hammock, bed, couch – this is not a Zoom event!
At the end of each week we will post a leaderboard with the top trivia scores! At the end of the four weeks three Sustainability Trivia Champions will be crowned and receive one of our fabulous GRAND PRIZES!
More information on Sustainability Trivia will be coming soon to the Office of Sustainability's website!
Sustainability Showcase and Student Poster Competition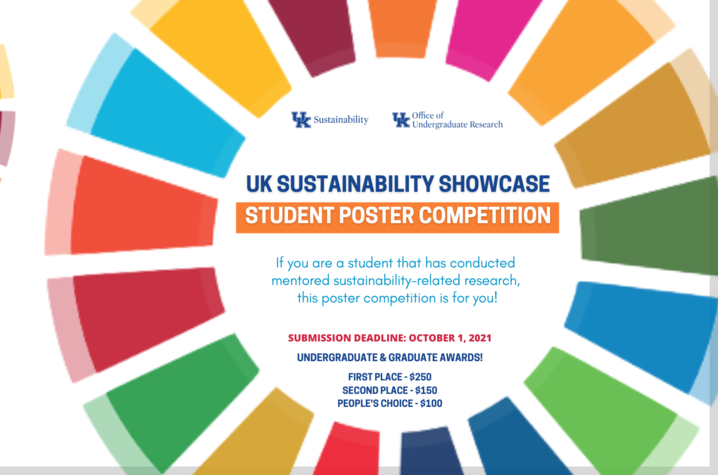 Students, Faculty and Staff from every area of our campus are leading exciting, sustainability-focused programs. This event will highlight our accomplishments in student engagement, athletics, healthcare, campus operations, and interdisciplinary scholarship. A brief award presentation (@ 6:30pm) will also honor:
The recipients of the 2021 Sustainability Challenge Grants;
The undergraduate and graduate winners of the annual sustainability research and creativity poster competition; and
The recipients of the first annual Staff Sustainability Champion Awards
Food and beverage will be available from the food vendors in the Cornerstone Exchange. The first 75 students to arrive will receive a food voucher thanks to support from the Student Sustainability Council.
For more information on the student poster competition, visit the Office of Undergraduate Research's website!
Energy Efficiency Day
October 6th is the nationally celebrated Energy Efficiency Day! Here are some tips on how to save energy at work and at home.
Turn off the lights. This small act leads to huge savings over time. You can also consider using less lighting, such as a lamp with an LED bulb.
Unplug. Many appliances use "vampire energy" when not in use.
Take the stairs. Elevators, especially older ones, use an enormous amount of energy. Consider taking the stairs whenever possible.
Sleep mode. Set your monitors and computer to go into sleep mode more quickly. This will reduce the amount of energy they consume when they are not in use.
One degree. Changing your thermostat setting can produce significant savings on your energy bill. Even altering it just one degree can save you up to 3%.
Change your bulbs. Changing out old light bulbs to LEDs can save up to 40% on energy usage for lighting.
Decorating. Spice up a room with colorful heavy curtains. They will help keep the cold out and the heat in.
National Consignment Day Pop-Up Thrift Shop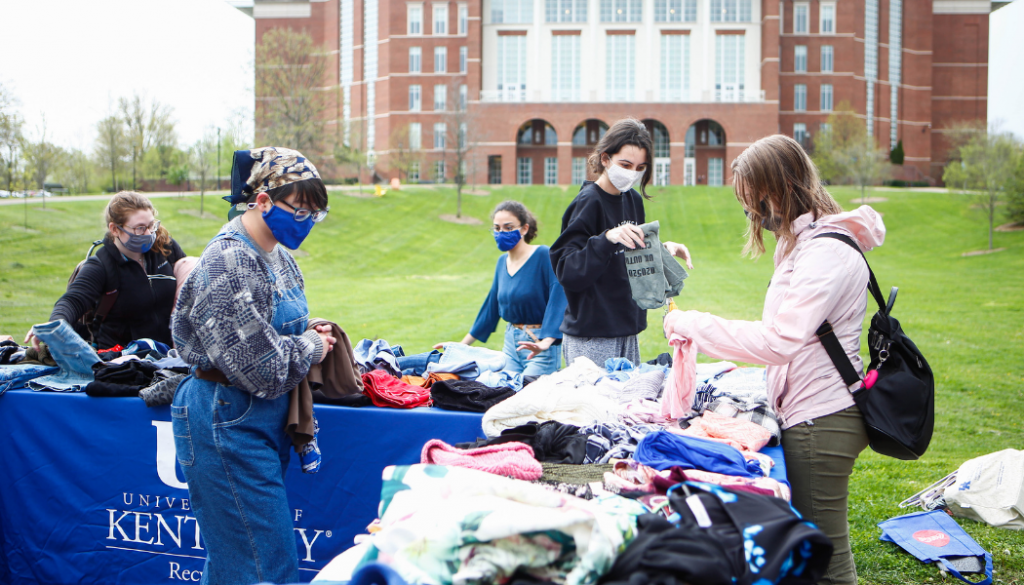 Join us on Thursday, October 7th from 10AM to 2PM for our Student Thrift Shop! Come shop (it's FREE) gently-used items and reduce your waste impact! In partnership with Student Government Association's Wildcat Wardrobe and Student Organizations and Activities, UK Recycling is excited to offer this opportunity to all UK Students.
The shop will be set up around the Social Staircase in the Gatton student Center from 10AM to 2PM and you can stop by any time, check in at the front tables and then pick out some new pieces for your wardrobe! All items are free – COMPLETELY FREE!
Tree Week 2021
Join us for the Urban Forestry Initiative's fourth annual Tree Week as we celebrate the trees and greenspaces around us with our friends, neighbors and communities. Tree Week 2021 events include tree plantings, tree walks, tours and hikes, educational programs for youth and adults, art, yoga, and much more in communities throughout Kentucky.
Click HERE to view the daily schedule of events!
AASHE Global Conference for Sustainability in Higher Education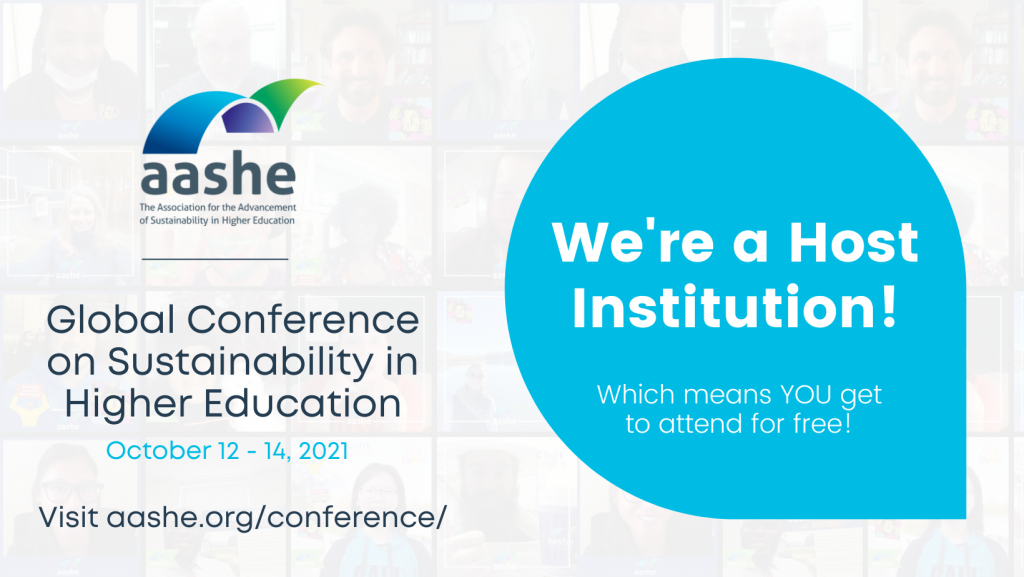 As we all face intensifying climate-related disasters, a global pandemic, and ongoing systemic racism, many people feel uncertain and apprehensive about the future of sustainability. With a theme of "The future is …", this year's GCSHE will reflect on these struggles and invite participants to recommit themselves to the urgent work of building a future that is sustainable, equitable, and resilient.
As a Host Institution, we have unlimited registration passes for our campus! Sign up using the instructions HERE to gain free access to this great event.