As Kentucky continues to confront the COVID-19 outbreak through social distancing, workplace restrictions, and public health initiatives, the University of Kentucky continues to confront the virus through innovation and collaboration. In light of PPE shortages around the country, two researchers and their teams are doing just that.
Dr. Isabel Escobar, of the University of Kentucky, and Eric Wooldridge, of Somerset Community College, are teaming up to test and create passive-disinfection capable, multi-barrier membrane face masks on 3D-printed substrates. These masks would be easily breathable and would match or exceed N95 mask requirements. This project is funded by Kentucky NSF EPSCoR (kynsfepscor.org)
Dr. Escobar, Professor of Chemical and Materials Engineering, is working to perfect the central component of the masks – the filter. This filter will contain a unique membrane composed of a polymer dissolved in a bio-derived solvent, which will then be chemically bound to medical-grade silver nanoparticles, or AgNP, which are known for their anti-viral efficiency – proven effective in water disinfection. The goal, through passive decontamination, is to not only protect people from breathing in viruses like COVID-19, but to eliminate the virus on contact.
Eric Wooldridge, Professor of Additive Manufacturing at Somerset Community College, and his team will be providing the substrates, or the structure of the masks. These substrates, made of polypropylene, will be printed in a honeycomb pattern to allow for a strong, breathable structure. The antiseptic membranes from Escobar's team will then line the insides, ultimately creating a safer, cost-effective, environmentally sustainable PPE.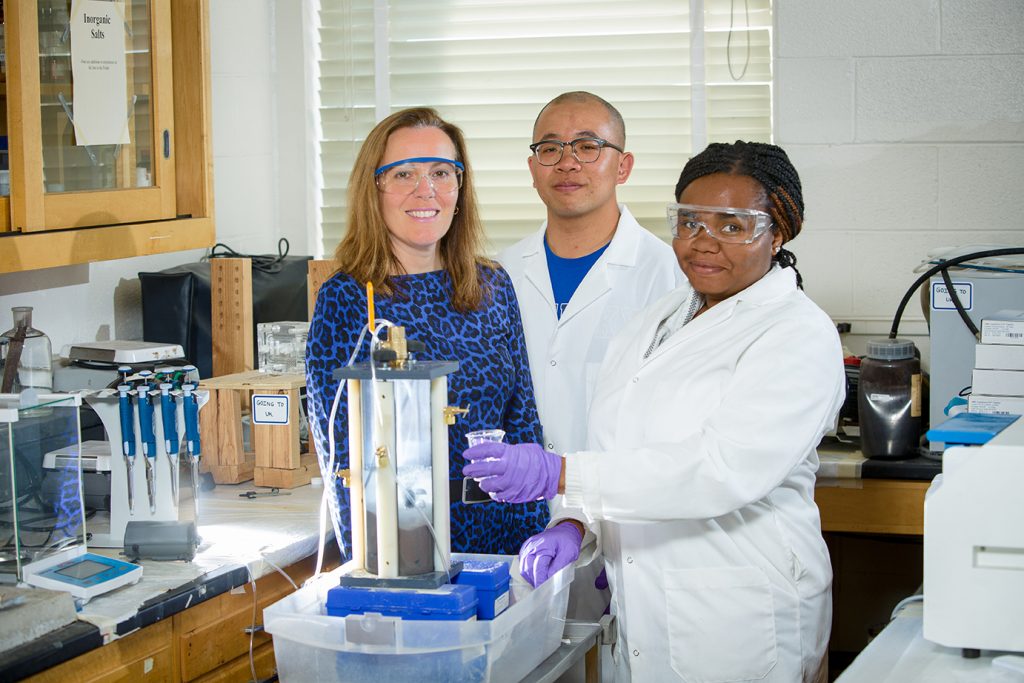 3D printing these mask substrates gives the team full control of the shape and structure, but also control over the raw materials going into the polymer. They can prevent toxic chemicals from mixing into the matrix, lowering health risks, and reduce CO2 emissions by eliminating packaging, transportation and precision fabrication.
"This collaboration represents one of the primary goals of the KY NSF EPSCoR program, bridging the gap between theoretical research and practical application, to rapidly respond to a need and create solutions that truly matter to the Commonwealth. Utilizing SCC's additive manufacturing capabilities to produce the base components combined with UK's groundbreaking nanotechnology to provide the coatings, our goal is to not only demonstrate that it can be done, but that we can rapidly scale production through our KCTCS additive manufacturing network. Potentially going from concept to production in a fraction of the conventional time."

Eric Wooldridge, Professor of Additive Manufacturing at Somerset Community College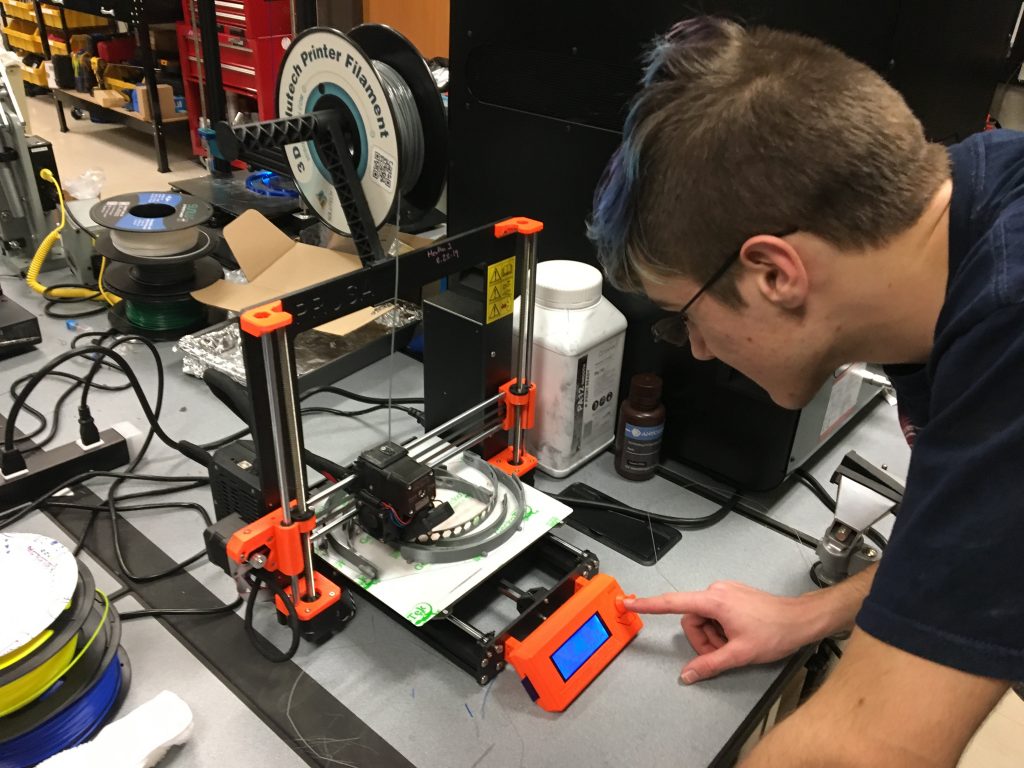 These anti-viral masks have great potential to positively impact the state, nation, and world in response to COVID-19. The collaboration is a perfect example of how KY NSF EPSCoR's supported researchers have the knowledge base and creativity to pivot their research in the midst of a public health crisis. Now, more than ever, we need their expertise. As this project begins Phase 1 of development, Dr. Escobar is excited to begin:
"(We) are in a unique position to see connections between projects that are unknown to researchers. Without their vision, my idea of making passive disinfection face masks using membranes might have stayed as just an idea, but thanks to the vision of KY NSF EPSCoR, Eric Wooldridge and I connected and were able to not only develop a short-term plan to make face masks but also develop a long-term plan for research at the forefront of innovation."