Join us October 6-15, 2023 for our 6th annual Tree Week, a week-long celebration of the trees and greenspaces around us! Through a series of nature and tree-themed events, Tree Week strives to foster a deeper appreciation and understanding for the important roles nature and trees have in improving our quality of life.
In 2014, a group of UK faculty, staff, and students recognized an increased need for more urban forestry programming on UK's campus. With less than 17% canopy cover and frequent shifts in the campus landscape, UK's campus trees have and continue to face the challenges that are characteristic of urban environments, such as construction, soil quality, proper tree care, and potentially harmful pests and diseases. In the face of these challenges, founding members saw tremendous opportunity to enhance the campus tree canopy and its associated benefits.
The Urban Forestry Initiative (UFI) haas since served to champion the elevated perception, value and function of the urban forest on campus and beyond. These efforts, along with contributions from a strong collaborative body of campus and community partners, have achieved significant and positive impacts on the public's awareness of and active involvement in the support, care, and expansion of our local tree canopy.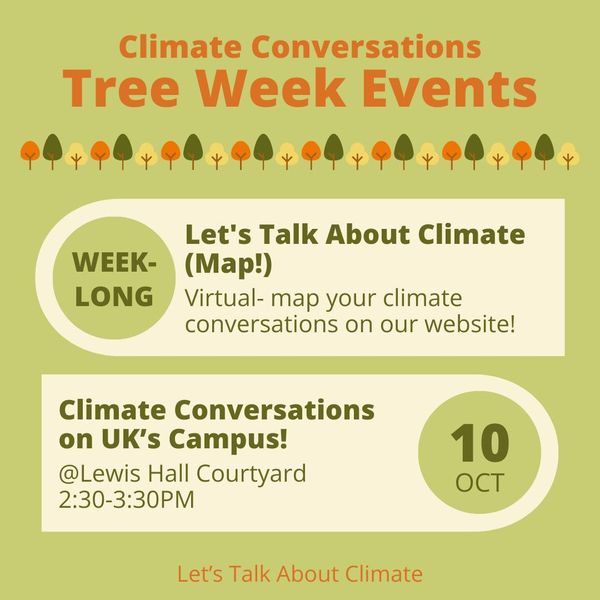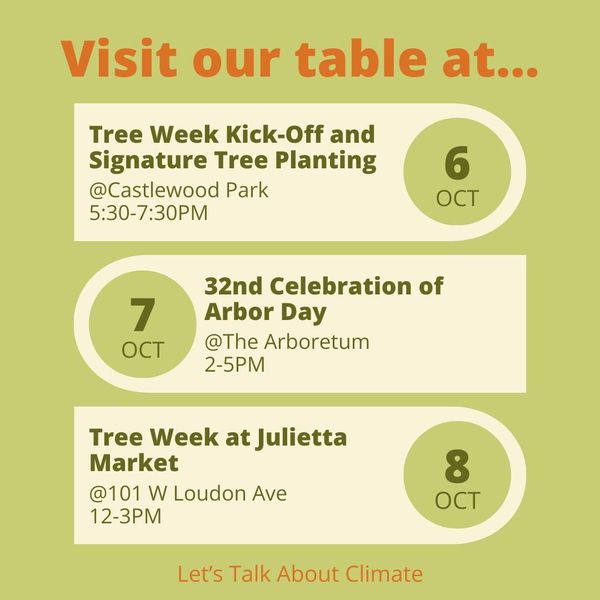 Now more than ever, it is imperative that we look to our tree canopy as a source of strength and relief in the face of a changing climate. Trees in our communities help to offset the negative effects of climate change. They reduce storm-water runoff, cool cities, filter air and water pollutants, store carbon dioxide, and help improve mental health and wellbeing. Learning to properly care for a tree, planting new trees, and even learning to name trees are all things that we can do to support the trees where we live. Celebrate trees and learn more about how you can support our urban forest during Tree Week 2023!
Tree Week 2023 offers a variety of events, both on UK's Campus and off.
Activities include:
Explore the Rich Diversity of Trees Growing in UK Campus
Mathew's Garden Tree Walk
Look Up, Look Down, Look All Around – Campus Tree Health Walk
Yoga Under the Trees at Ashland
Pine Meadows is for Peace
Tree Walk Downtown
Poetry Under the Trees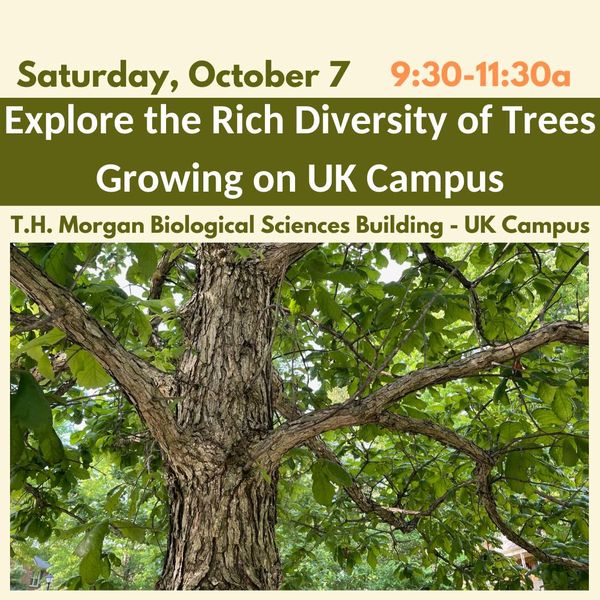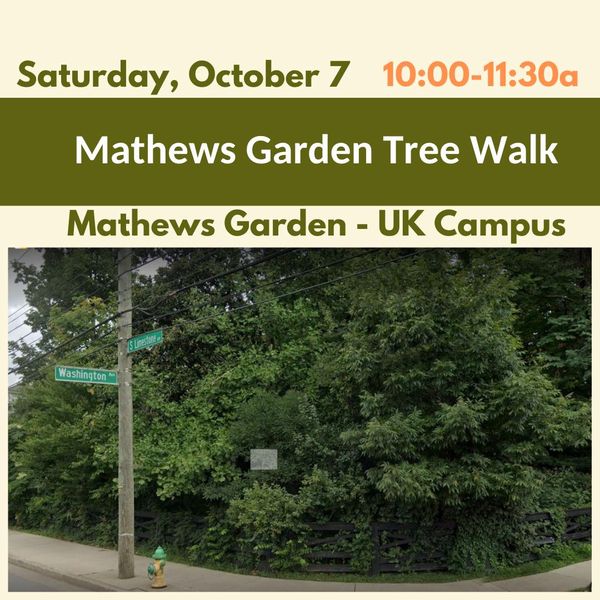 For a full list of Tree Week activities and an interactive map please visit the Urban Forestry Initiative website, and UFI Facebook.