UK Recycling is proud to announce it's fifth annual Thrift Shop Pop-Up in partnership with UK Student Organizations and Activities, Wildcat Wardrobe, and The Fashion Crew! Come to the Cats Den on Monday, April 10th, from 2 to 4 pm, to "shop" and take home some new-to-you clothes! Volunteers will be present to help you find your new fit! The Pop-Up Thrift Shop promotes reuse on campus, helping reduce landfill waste in our UK community.
Spring is going by fast, so come by the Pop-Up Thrift Shop to refresh your closet for the summer! We will have both casual and professional clothes, hats, belts, ties, and even purses.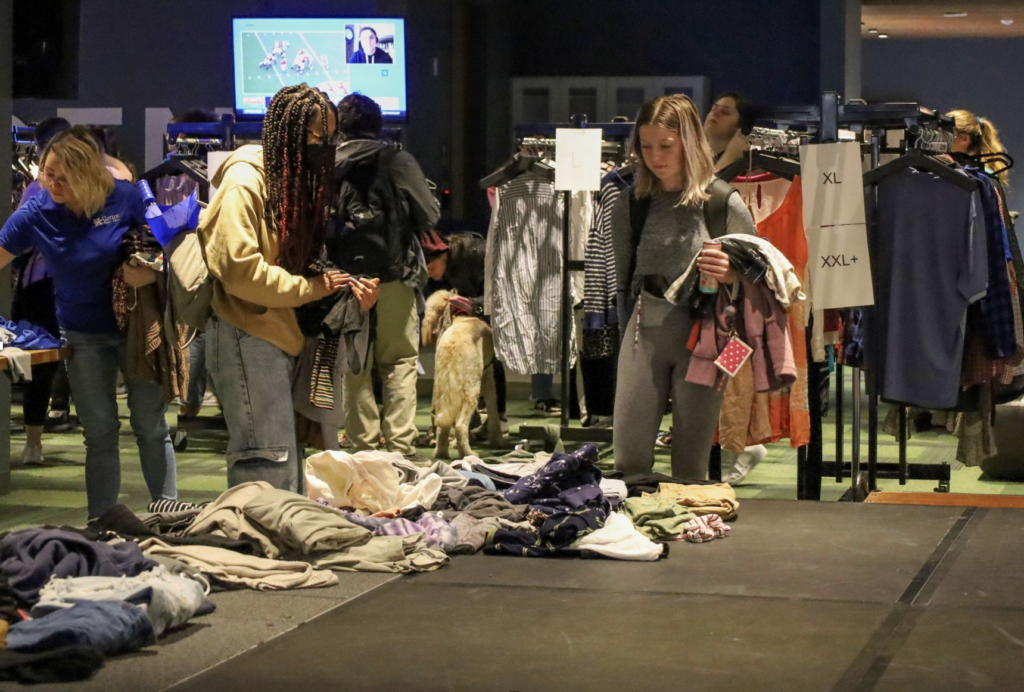 Thrifting helps combat fast fashion by encouraging students to donate and reuse clothes instead of purchasing from a department or online store, and throwing away clothing items when they aren't needed/wanted anymore. The best part of our Thrift Shop Pop-Up is that it's completely FREE! There is no limit to the number of items you can take (and you'll even get a free UK Recycling tote bag). So bring a friend, and we'll see you there!
There are many other opportunities to participate in reuse all year long, too! In addition to donating unwanted items to local charities and purchasing at second-hand and thrift stores, students can join the UK SWAP Facebook group to swap items year-round as well as take advantage of UK Recycling's Give and Go donation bins located in all residence halls at the end of each semester. Students can even fix items in need of repair like clothing, bicycles, and technology using UK Recycling's Fix It Guides or find a local business to mend their belongings using the reuse resource map here.