During Waste Reduction Week, UK Recycling interns organized a documentary screening on fast fashion – True Cost. It's free on YouTube, so go watch it! Sometimes documentaries can seem overwhelming and leave us feeling hopeless.
We decided to provide a little hope for you and ask a panel of experts some questions to help us navigate this large and problematic challenge.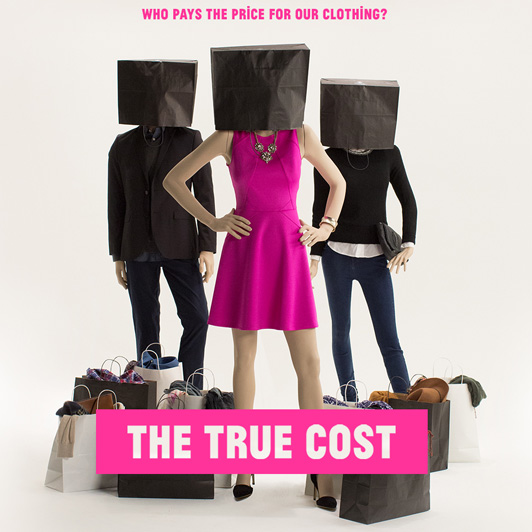 Rachael Courtney is a senior at the University of Kentucky, and served as the editor-in-chief of the KRNL Lifestyle + Fashion at UK for this past school year. The KRNL team creates blog posts, podcasts, and printed magazines spanning topics from fashion to entertainment to travel and more. Here's what she had to say!
What can we do to hold big businesses accountable?
"When I think about fast fashion brands, I think of Forever 21, H&M, Shein, etc. These brands are not new to criticism from consumers about their fast fashion practices. Because of all of the backlash received, H&M created a sustainable collection made from recycled material. However, they did not comment on the working conditions in the factories their products are made from. This is an example of a big business listening to customers and changing their practices. By putting pressure on these big businesses they will change because consumers ultimately have buying power."
Is there anything else UK could be doing to promote more socially responsible and sustainable fashion?
"By hosting events like [the documentary screening] it brings awareness to students about what they can do to stop harmful fast fashion brands. Many college students do not realize that what they are doing is damaging to the environment and also supporting unfair working conditions. They are just drawn to the low prices and do not think of the consequences."
What are some clothing brands you would recommend that are socially responsible with the labor used for the manufacturing of their clothes and are environmentally-friendly and sustainably made?
"Another issue with fast fashion is that it rips off designers' designs in which they work months to complete. Often the garments are hand-sewn and carefully designed. As a designer, I would be frustrated that fast fashion companies are copying my designs at a faster pace and cheaper process.
To support designers at a discounted price I would recommend shopping at off-price retailers such as Nordstrom Rack or Saks Off Fifth. Another great option is Rent The Runway. They are a company that lets you rent clothes for events and special occasions. As a college student, I understand the struggle of finding clothes that are sustainable and well-priced. Thrifting is a huge trend among college students and can lead to amazing and trendy finds."
Originally published June 7th, 2021