Since 2016, undergraduate students have had the opportunity to work directly with sustainability initiatives on campus–and get paid for it! The Sustainability Internship Program (SIP) is an exciting partnership between the Student Sustainability Council, the Tracy Farmer Institute for Sustainability and the Environment, and various operational units across campus.
Undergraduate student interns are paid $11/hour for 8-10 hours per week throughout the school year. Interns work with a mentor on supporting a specific sustainability unit on campus, developing an independent project, and participating in a professional development series with the full cohort of interns. Throughout the history of this program, student interns have helped create meaningful projects that increase the capacity of their office and enhance the reality of sustainability at UK.
How can I get involved with the Sustainability Internship Program?
Applications for the program open in the spring semester to fill positions for the following school year. Any undergraduate student from all majors and backgrounds are invited to apply!
Unfortunately, applications for the 2021-2022 school year have already closed. Keep an eye out on the Office of Sustainability's e-news and social media for more involvement opportunities in the future!
What positions are offered?
Every year, students are paired with mentors in either an operational unit (ex- UK Recycling) or Tracy Farmer Working Group (ex- Urban Forest Initiative) to assist with their projects and programming. For the 2021-2022 school year, we are excited to double the size of our internship cohort, filling positions in the following areas:
Office of Sustainability
Nature Rx Program
Food and DIning Sustainability
Sustainable Purchasing Policies
Athletics Sustainability
Kentucky Climate Consortium Working Group
UK Recycling
Alternative and Multi-modal Transportation
Urban Forest Initiative Working Group
Built Environment Working Group
Energy Efficiency, Conservation, and Renewables
Arboriculture Campus Tree Management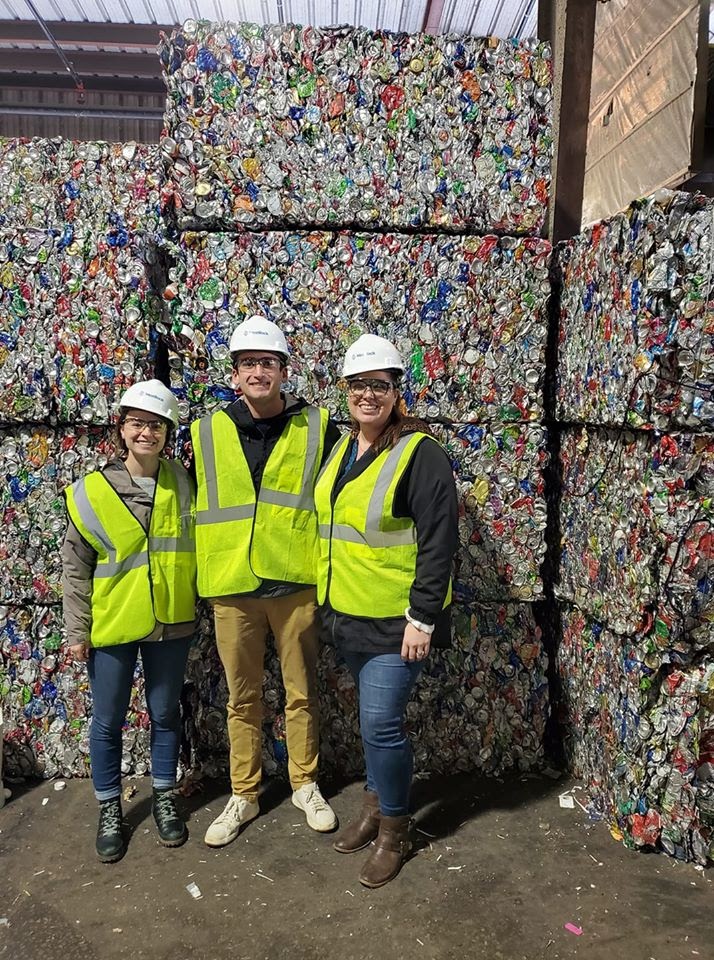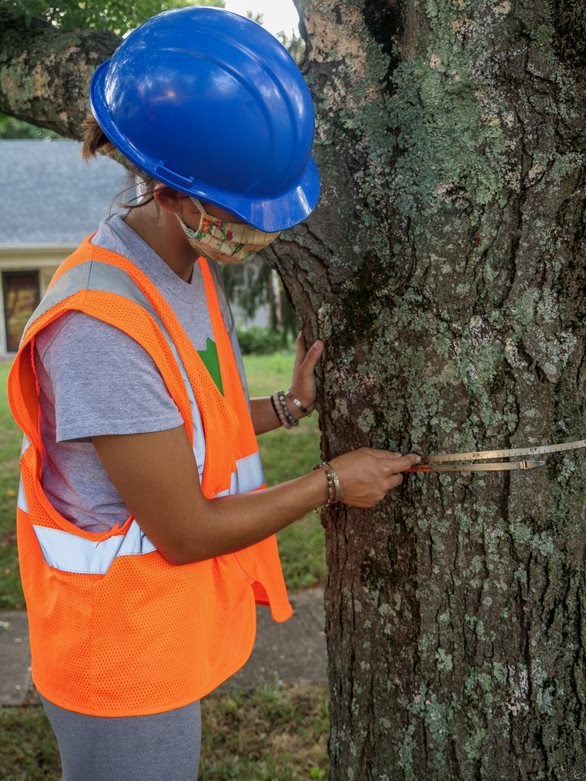 What are examples of independent projects that students have created?
Interns' individual projects have varied in scope, goal, and form. There have been MANY projects over the years! Some examples include:
Can you tell me about the cohort experience?
The entire internship cohort meets bi-weekly to build a sense of community, encourage collaboration, and participate in a professional development series. Interns participate in presentations and workshops related to resumes, cover letters, networking, graduate/professional school, interviewing, and more. There is a lot of opportunity for growth from the cohort experience!
How will this help my future career goals?
The Sustainability Internship Program provides a high impact experience for undergraduate students by giving them the tools and experiences they need to enter a career in the sustainability field. Check out what some previous interns have said:
What makes this program awesome?
We may be biased, but this program is outstanding. Not only do you get the autonomy to create your own project, work closely with a mentor, and gain valuable skills–you get paid for it all too!! This program is open to any and all undergraduate students, so if you have any questions or want to learn more, feel free to reach out to us at the Office of Sustainability.